By Lauren Tjaden
It's hard not to gloat a little when you're spending winter in Florida: after all, you're apt to be shucking your jacket and smearing on sunscreen while less fortunate folks are battling ice storms.
But delectable weather's just the tip of the sandbar. Florida offers some seasonal experiences that will make your trip extra special.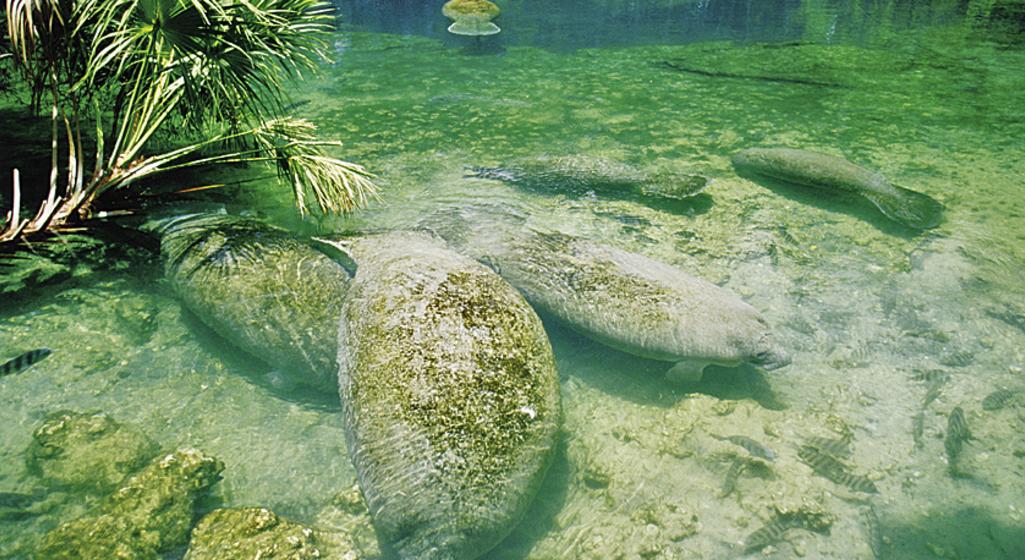 1. Marvel at Manatees
They're cute, blameless, wrinkled, gray creatures that are shaped like giant blimps, gentle yet huge: who doesn't love manatees? When temperatures plunge, these mammals head to warmer waters, such as freshwater springs, where the temperatures remain constant -- around 70 degrees -- throughout the year. In Florida, this gives you the chance to see wild manatees in mass. In some places, you can even swim or snorkel with them. 


2. Pluck a Piece of Sunshine
You've never really tasted an orange until you've picked one fresh from a tree, and it's an experience you shouldn't miss. Bursting with sticky, sweet juice, fragrant, a delight to the eye as well the mouth, oranges are in season from fall until spring in Florida. Find citrus groves where you can tour a citrus plant, enjoy fresh fruit or pick up citrus souvenirs.


3. Sleep Tight
Winter in Florida brings crisp, cool nights, which makes for good camping weather, and it doesn't get any sweeter than camping on the beach. The Sunshine State boasts more than 900 campgrounds with more than 100,000 campsites, and some of the best and most popular are located at the beach. This Florida Beach Camping Guide will give you the inside scoop on where to go, from primitive tent camping to hotel-quality cabins and sites.
4. Get Lit
Bradenton, Pensacola, Key West, Boca Raton and everywhere in between: with over 74 events, there's almost no place in Florida where you can't enjoy a holiday boat parade this winter. Blinking lights, animated characters and holiday decorations adorn every size and manner of vessel in these December parades, bringing joy to countless fans watching from the shores. Florida by Water has the most complete list of offerings this year, including a map to let you easily pinpoint the ones closest to you.


5. Pick a Theme
Florida is home to famed theme parks, and the cooler months are the ideal time to visit them. Not only are the temperatures pleasant, many of the parks celebrate the holidays in a big way.
Christmas at Disney World transforms the entire park into a shimmering wonderland. The holiday festivities includes special events like the the "Osborne Family Spectacle of Dancing Lights" as well as a life-size Victorian gingerbread house you can explore.
Universal Orlando boasts its own version of the Macy's Holiday Parade, a spectacle complete with floats and balloons, many of them straight from the legendary New York City parade. The Blues Brothers will rock the house in special holiday shows, while "A Barney Holiday," is sure to make your kids smile.
Legoland Florida, located in Winter Haven, features the "Christmas Bricktacular," complete with a huge Christmas tree fashioned from Lego blocks and appearances from Santa. At the "Kid's New Year's Eve," sensibly celebrated at 7 p.m., fireworks and music are bound to thrill your little ones.
Busch Gardens Tampa invites you to "Christmas Town" with more than a million twinkling lights and holiday-themed presentations. Your whole gang can meet Santa, enjoy shows like "Elmo's Christmas Wish," and watch world-class skaters in "Christmas on Ice." Remember to climb aboard the Christmas Town Express, a beautifully lit train, to sing traditional carols while circling the Serengeti.
SeaWorld Orlando promises you "waves of holiday spirit" during its Christmas Celebration, and it's bound to deliver, with special shows like "Shamu Christmas Miracles, "Elmo's Christmas Wish," and even a skating show, "Winter Wonderland on Ice." Classical musicians and carolers will regal you with holiday music, and the Sea of Trees, with lights synchronized to carols, will please your whole family.