By Lauren Tjaden
 
On the Forgotten Coast, nestled between St. Joseph Bay and the Gulf of Mexico on Cape San Blas, you'll find St. Joseph State Park of Florida.  This hidden gem offers peace, seclusion and empty sweeps of sugar sand.
Here are some reasons to put it on your must-do list.
1. Top-Ranked Beach
The Park's beach is one of the top-ranked beaches in the nation, perfect for soothing the eyes and the soul. It offers oodles of soft, white sand and its emerald-hued waters tend to be placid, which makes it perfect for your whole gang. Besides, you're likely to have it practically to yourself – except for the sea turtles and shore birds that nest there.
2.Scalloping
You can snag scallops in the bay! Scalloping is easy enough in the shallow waters that even youngsters can enjoy the treasure hunt.  Some use a mask and snorkel to glide over the grass beds, but others just wade out from the shore to scoop up the tasty crustaceans. Open harvest season starts in late June and runs through late September of each year.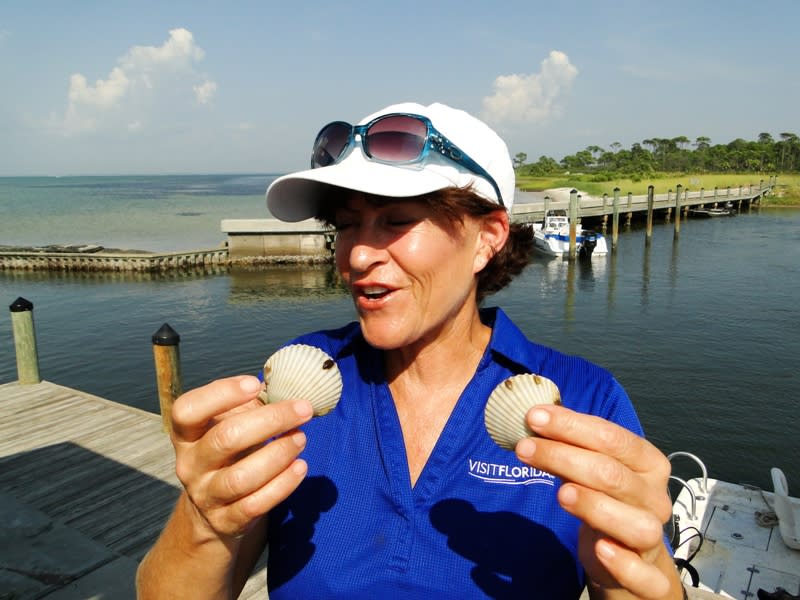 3. Wildlife Preserve
There's no better place to get wild:  St. Joseph State Park of Florida offers a 1,900-acre wilderness preserve, brimming with wildlife.  Birds love it too, and it's a vital stopover point for a variety of species during fall migration. A map of the preserve is available at the entrance station, and a permit is required to enter it.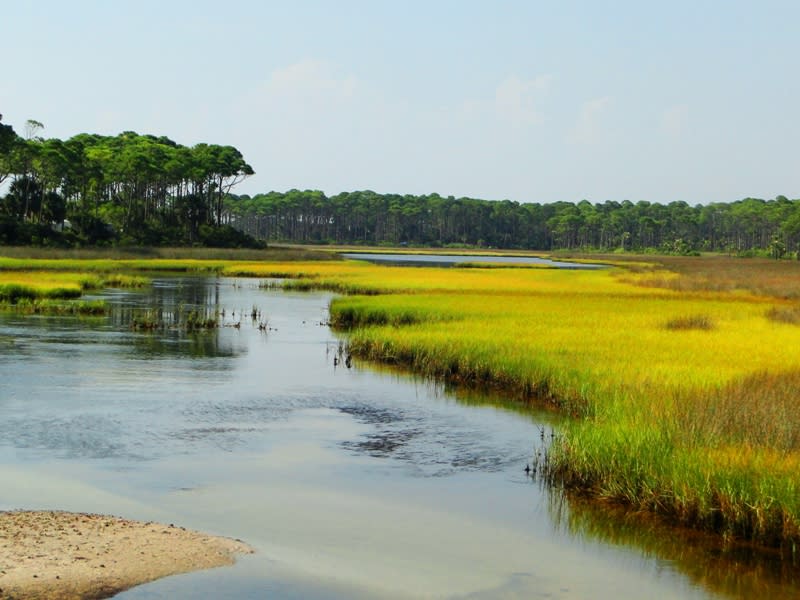 4. Family Camping
The park offers 119 family campsites, as well as youth group camping and primitive camping.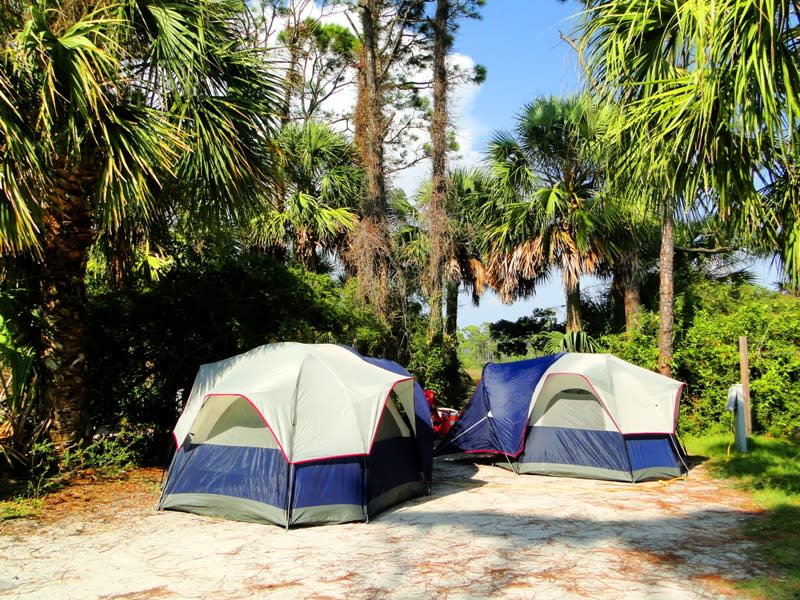 5. Sweeping Beachviews
It boasts some of the highest dunes in the nation, with sand so white they could masquerade as snow-capped mountains. From some of the cross-overs to the beach, you can enjoy sweeping views of the Park, including the beach and the bay.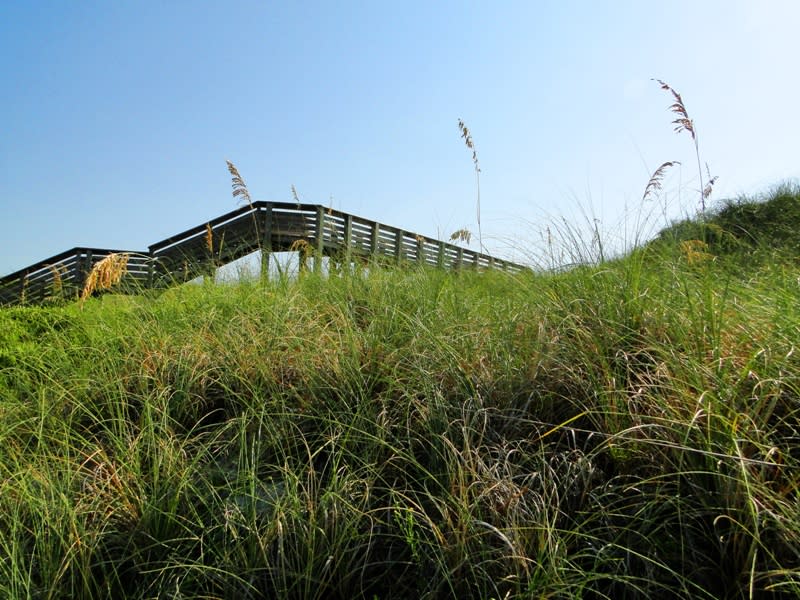 Photos by Lauren Tjaden for VISIT FLORIDA
By VISIT FLORIDA staff In online travel forums, you can find users jokingly trying to dissuade others from visiting T. H. Stone Memorial St. Joseph...
Here's some helpful information about where, when and how to camp out in the Sunshine State. The smell of wood-smoke filled my nose as I basked...