Note: The National Naval Aviation Museum is open Monday through Sunday from 10 a.m. – 4 p.m. to current Department of Defense (DoD) ID cardholders. Access to NAS Pensacola is limited to current Department of Defense (DoD) ID card holders (active-duty service members, retirees, and their families) and Veterans who possess a Veterans Health Identification Card (VHIC) from the Department of Veterans Affairs that displays the Veteran's eligibility status.  DoD ID card holders can escort guests as part of the Trusted Traveler Program, but must remain with their guests at all times. Unless sponsored through the Trusted Traveler program, no civilians will be granted access onto the base until further notice, and thus will not be able to access the National Naval Aviation Museum. Call 850-452-8450 for answers to your questions about visiting the museum and attending Blue Angels practice air shows.
By Lauren Tjaden
You don't have to be the president of the United States to watch the Blue Angels Navy Flight Demonstration Squadron fly. You don't have to be a member of the winning Super Bowl team, or a famous actor. You don't even have to buy a ticket or register for this family-friendly activity in Pensacola.
In fact, the requirements couldn't be simpler to catch this air show in Pensacola.
You just have to show up at the viewing area of the National Naval Aviation Museum (1750 Radford Blvd., Ste B, NAS Pensacola, FL 32508, phone 850-452-3604) on a day when these superstars are practicing, usually from March through early November. Check out the schedule here: www.navalaviationmuseum.org/attractions/blue-angels/  
Watching the show is free. Signs are posted to direct visitors to viewing and parking locations, including limited parking for handicapped visitors.Open bleacher seating is available for seating 1,000 people.  A limited quantity of chairs are available for a fee of $3 per chair, good for that day's practice session. Concessions (bottled water, sport drinks, light food and treats) and merchandise are also available.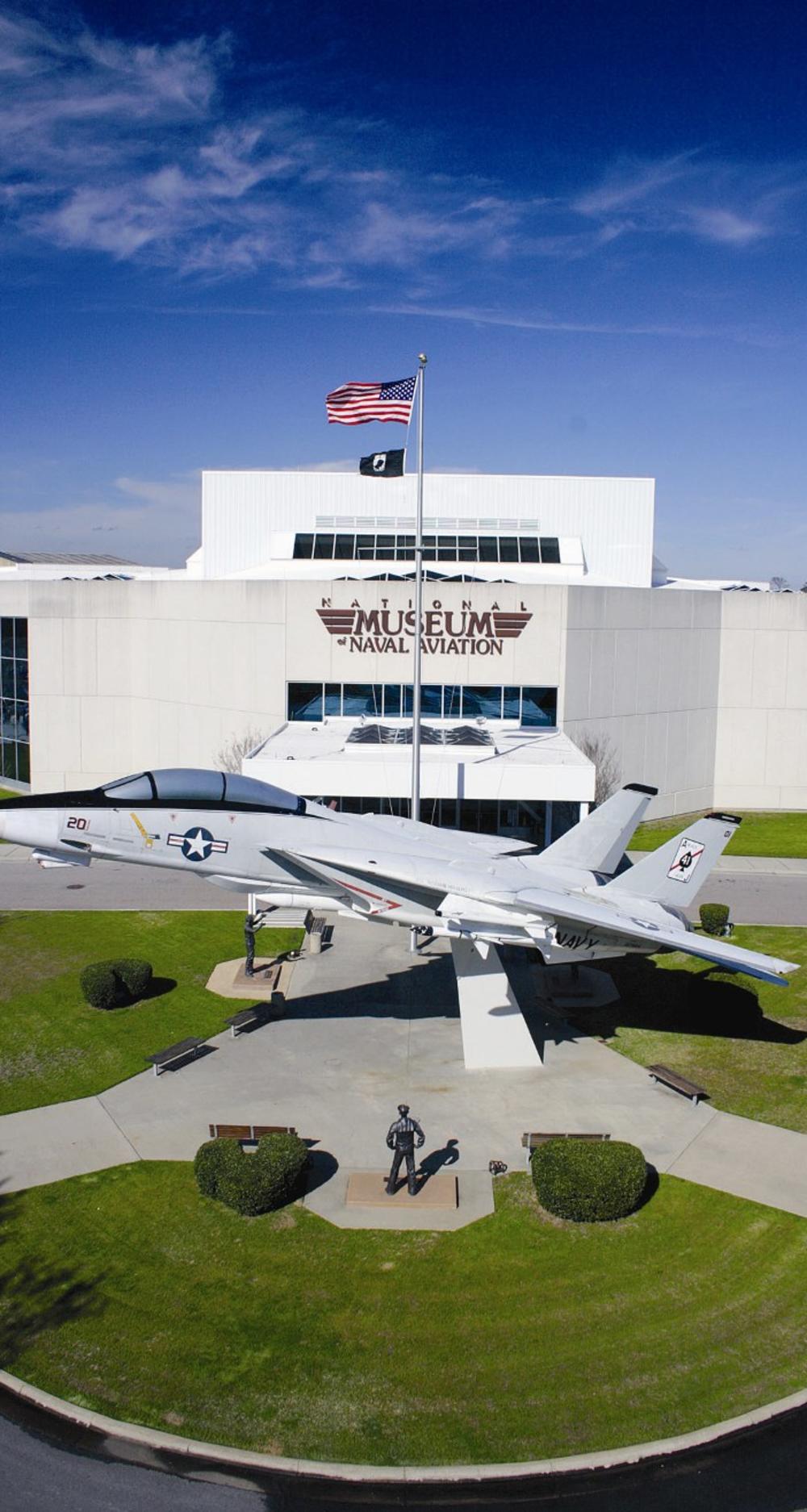 The teamwork required for the high speed, low-altitude formation flying takes hundreds of hours to develop, and each pilot must complete 120 training flights during winter training in order to perform a public demonstration safely.
The pilots fly F/A-18 A Hornets (which cost approximately $21 million apiece, without extras), and what they do in them is mind-boggling. The team flies as fast as 700 mph and as slow as 120 mph, and as close to each other as 18 inches during the Diamond 360 maneuver of the air show.
These F/A-18 A Hornets cost a staggering $21 million each—without extras!

It gets better.
The team visits the museum to answer questions and sign autographs after Wednesday practices, so you can meet your heroes.

Museum admission is also free -- and it provides hands-on history and fun for your whole gang. There, you can see more than 4,000 artifacts and more than 150 meticulously restored aircraft representing Navy, Marine Corps and Coast Guard aviation.
You can see this display of the Blue Angels' jets at the Naval Aviation Museum.

You can climb into one of the Flight Simulators to experience the thrill of flight for yourself.  
And you won't want to miss watching a show in the IMAX Theatre: the screen is enormous and the effect is mesmerizing. Afterwards, recharge your engines with a tasty lunch in the authentic Cubi Bar Café, brimming with memorabilia.
The Blue Angels in Florida practice schedule is subject to change without notice and is weather permitting, for everyone's safety.