Dalia Colón enjoyed an overnight getaway to Don Pedro Island, Florida on the coast of the Gulf of Mexico. Accompanying Dalia were her 2-year-old daughter and Dalia's parents who were visiting from Ohio. Here's their review.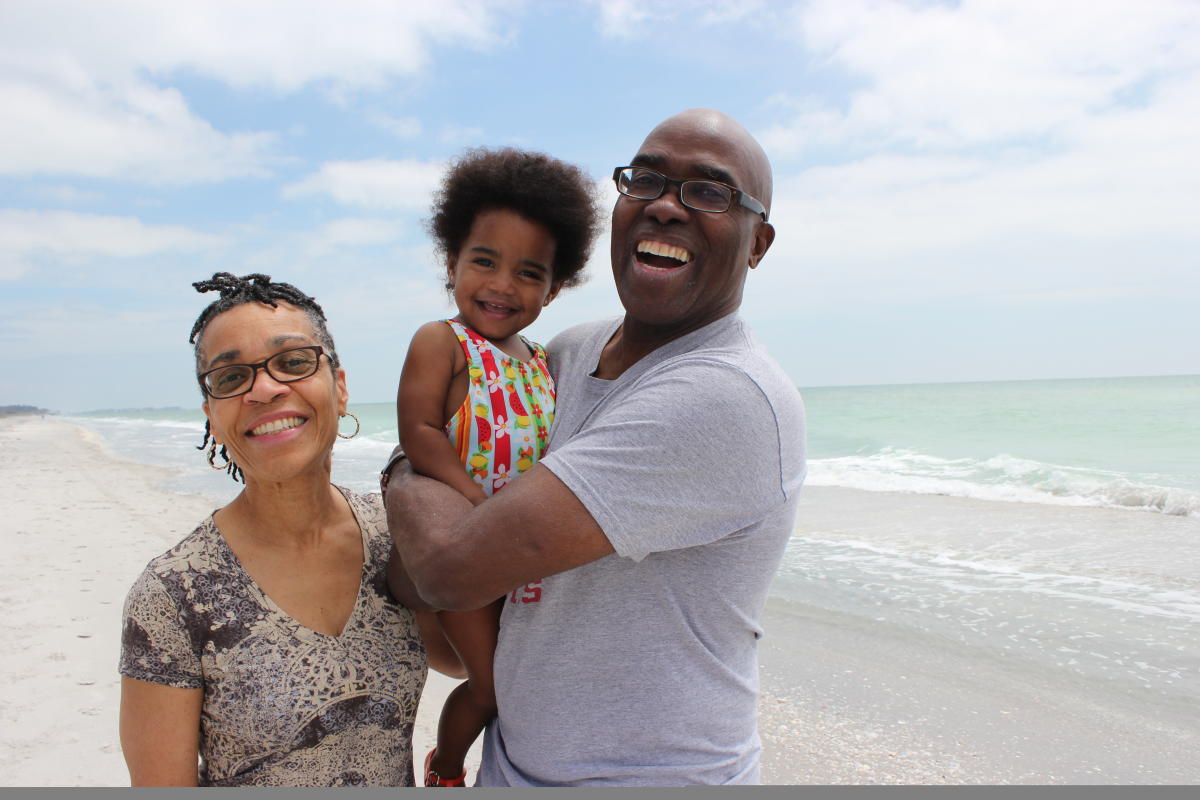 DALIA: Journalist
I admit when I first heard about "Don Pedro" I thought it sounded more like a rum than an island. But what awaited us was equally intoxicating.
Don Pedro Island, FL is blissfully off the beaten path. The 7-mile-long hideaway is home to beach houses, tennis courts, a fire station and little else. And that's just the way folks here like it. Golf carts are the preferred mode of transportation and the island's only restaurants are housed inside its only hotel Palm Island Resort.
You won't find any amusement parks -- just the natural attractions of Don Pedro Island State Park which offers boating fishing hiking and other unplugged activities.
The beachfront house we rented from Islander Properties looked like something out of Coastal Living magazine with its wicker furniture tropical decor and all the finishing touches that make for an effortless getaway right down to linens and cooking utensils.
Before our trip I called the property manager to ask about things to do on the island. His response? "Come here and breathe." Now I get it.
FRED: Dalia's father
Picturesque serene quiet warm and sunny are the thoughts that pop into my head after visiting Don Pedro Island.
It was far above my expectations. It's the affordable pampered lifestyle for the un-rich and un-famous. Great housing with all the amenities. Just bring food period.
This is the other side of Disney and Busch Gardens that's a must-experience. Escape the hustle and bustle and find what you've been missing.
LINDA: Dalia's mother
From the moment I arrived on Don Pedro Island, FL I wished you were here. I know how much you love vacations off the beaten path.
Our house was 200 feet from a beach strewn with shells I'd never seen. On the afternoon we arrived it was dotted here and there with people under umbrellas or playing in the surf. Families of plovers played their own games at water's edge until we inadvertently startled them into flight.
Later after dinner we watched the sun set over the gulf and read until lulled to sleep by slashing waves.
Next time you'll have to come.
NORAH: Dalia's 2-year-old daughter (as imagined by Dalia)
People are always buying me fancy toys but I much prefer a bucket and a beach full of sand. On Don Pedro Island, Florida I loved building sandcastles with Papi and running through the surf with Grandma. Even Mommy who's usually busy with chores at home had plenty of time to blow bubbles with me and color on the screened-in porch.
The island felt like no place I'd been before but it also had the comforts of home. After our day of fun in the sun I got to watch Sesame Street; our beach house had three TVs plus shelves of books and games for the whole family. For dinner Mommy packed all my favorite foods and served them on the dishes that came in the kitchen. At bedtime I took a bath in the tub before falling asleep in a pirate-themed bedroom.
Since Grandma and Papi live up North I don't get to see them as much as I'd like. But during our getaway to Don Pedro Island we made memories to last a long long time.
When You Go to Don Pedro Island...
Don Pedro Island, Florida is located in Charlotte County between Tampa and Naples on Florida's Gulf Coast. The island is accessible only by private boat or a five-minute ride on the Palm Island Transit ferry which operates daily on demand. Roundtrip fare costs $6 person or $55 per car. For details on getting there visit CharlotteHarborTravel.com.