By Carlos Harrison

We've met at Essensia, in The Palms Hotel on Miami Beach, eating on a veranda that looks straight out of a Graham Greene novel, full of rattan and paddle fans. We're here at my invitation, because it's one of the area eateries that serves up farm-fresh product from local suppliers, and even has its own on-site greens and herbs garden, with fresh kale and peppers.
Here, farm-to-table in Florida is more than just leafy greens and vegetables. The lamb sliders I bite into are locally produced, too, one of a variety of "artisan" meaty offerings from Miami-based Proper Sausages.
Essensia Executive Chef Vinoy Rogers moved here from San Diego recently. It's a cross-country and cross-cultural change, calling for items such mango and papaya instead of chipotle in his recipes.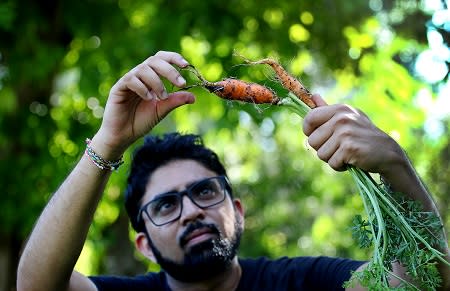 "I'm letting my instincts guide me," he said.
He's one of a growing number of chefs letting local product inform their menus. But the "founder" of farm-to-table in South Florida, Gretchen said as she jabbed a fork into an Asian salad, is Michael Schwartz, founder of Michael's Genuine in Miami's chic Design District.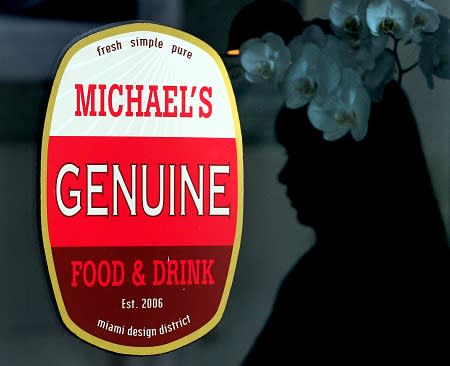 "I guess common sense for me was the driving factor," Schwartz said. "Getting produce that was closer to home meant for me that it was probably better."
Common sense, maybe, but hardly common.
"Back, eight, nine, 10 years ago, there weren't that many farms doing it. We would go to pick up products."
He met with farmers, learned what they grew, and worked his recipes to match the harvest, instead of the other way around.
"You've got to learn how to use some local product that you may not be that familiar with," he said. "We don't have a lot of butternut squash, but we have these beautiful calabaza – a really unusual shape, but a great, dense flavor not too different from what we would know as butternut squash or sweet potato, or pumpkin."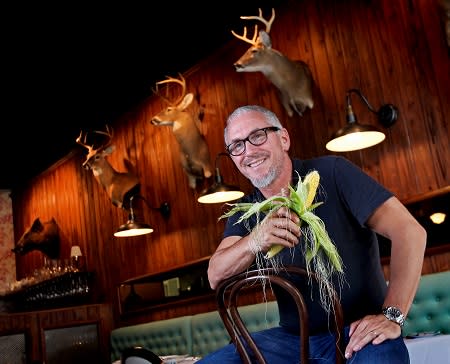 Chef Michael Schwartz at his Cypress Room restaurant
His efforts have sparked a number of imitators/competitors, and a supply chain business for Chris Padin, a full time "forager" for Schwartz and other restaurants.
It's as much awareness, Padin said – knowing what the chefs want and what the farmers have – as it is education.
"When a chef will come to me and say, "I'm looking for cherries.' I tell them, 'A regular cherry doesn't grow here, but I can get you a Barbados cherry.'"
Now he has chefs looking forward to the harvests of Seminole pumpkin and Okinawa spinach, and farmers pulling their Little Gem lettuce at precisely the size the chefs want – for flavor and "presentation."
And, he said, they were able to persuade some farmers to experiment with variants of their customary crops, to raise mojito, orange and chocolate varieties of mint, for example.
Being the bridge from "Farm to Kitchen," as his company name says, also means supplying some 60 dozen organic eggs a week from PNS Farms to local restaurants. At Michael's Genuine they become part of the kimchi benedict in the weekly brunch menu and part of an ever-changing set of offerings born of whatever the farmers and the foragers have in supply.
"We print a new menu every day," said Executive Chef Niven Patel.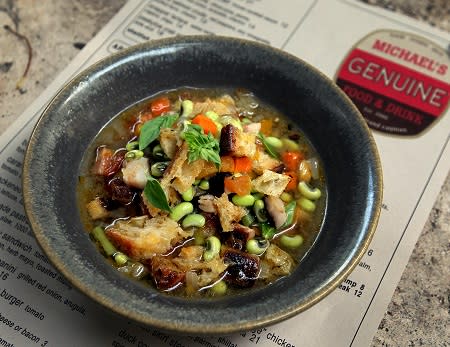 Patel has gone into growing, as well. He built 16 raised planter beds, 32 feet by 4 feet each, on his two-acre Homestead farm. It took five dump trucks of horse manure compost, foliage from his and his neighbor's trees to fill them, and regular supplies of ash from the wood-burning pizza ovens at the restaurant, for nitrogen.
Now he grows lemon-drop peppers, ghost chilis, purple sweet potatoes, ginger, and taro, which he calls by its Indian nickname, "elephant ears."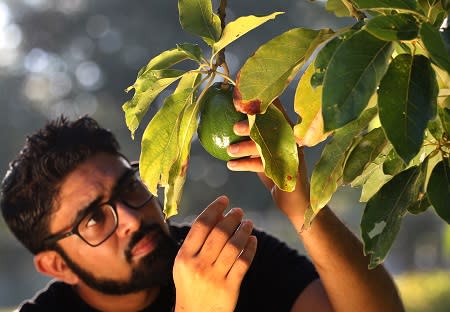 Devising daily recipes based on what's available is a challenge, he said, and a pleasure.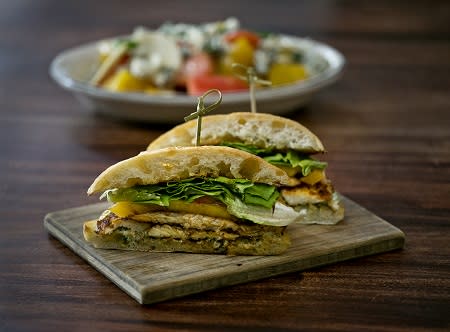 "That is what keeps me waking up every morning at 5 in the morning," he said. "You keep on pushing."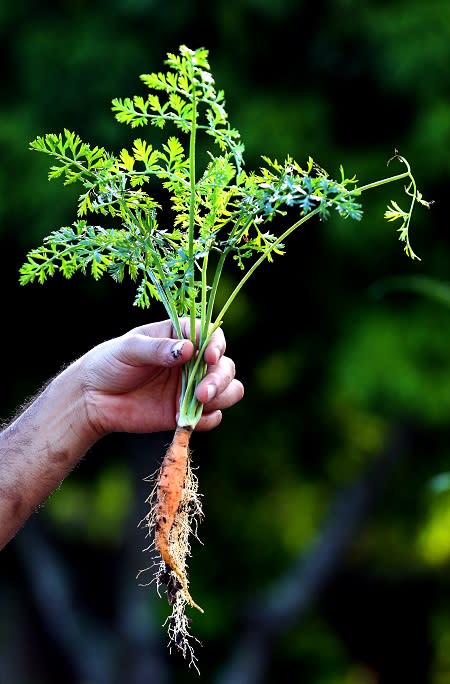 Farms
Many farm-to-table restaurants in Southeast Florida work in close alliance with these local farms and growers:
Photos by Patrick Farrell for VISIT FLORIDA
Visit FreshFromFlorida.com and localharvest.org to find more local farmers' markets and farm-to-table restaurants in Southeast Florida, .