By Kris Hundley
 
Fort Lauderdale is home to massive cruise ships topped with five-story waterslides, mega-yachts that could fill a football field and sailboats so big their carbon-fiber masts could snag low-flying planes.
There's little room left for a boat bum like Travis McGee.
McGee, as readers of John D. MacDonald's mysteries know, was the fictional character who lived aboard his houseboat, the "Busted Flush" at slip F-18 at Bahia Mar marina here. A reluctant hero, Travis McGee worked a "salvage consultant," retrieving stolen goods or finding missing people, but only when the cash in his hidden safe ran low.
MacDonald chronicled his character's exploits in more than 20 novels, inspiring generations of writers. In 1987, the year after MacDonald died, fans honored his work by putting a bronze plaque at the Busted Flush's legendary slip.
The marker is now in the luxury marina's gift shop. And there's nothing as low-brow as a houseboat, even a 52-footer like McGee's, at the docks outside.
Instead, Bahia Mar touts its ability to accommodate yachts up to 300 feet, even squeezing in a 312-footer recently for a month-long stay. The marina's 3,000-foot dock along the Intracoastal sports one mega-yacht after another, flawlessly polished hulls gleaming, white communications domes looming 50 feet overhead, docked so closely together that the uber-rich could step from one vessel to another without ever touching the ground. Not an inch of the precious real estate is wasted.
Crew members scramble over the boats at first light, wiping dew off the decks, shining the stainless steel railings. A steady stream of mechanics, electronics repairmen and interior decorators trolls the docks. Mega yachts for hire seem to compete for the finest furnishings. A 115-foot sailboat with a beam as big as a living room boasts carpet made of camel hair and a marble tile tub. For $70,000 a week, it can be yours.
A boat bum might seem forgotten amid such glitz. But inside the marina office, the woman behind the desk said not a week goes by that someone doesn't wander in, looking for the slip once occupied by Travis McGee.
She's not quite sure what the fuss is about: she's never read the books.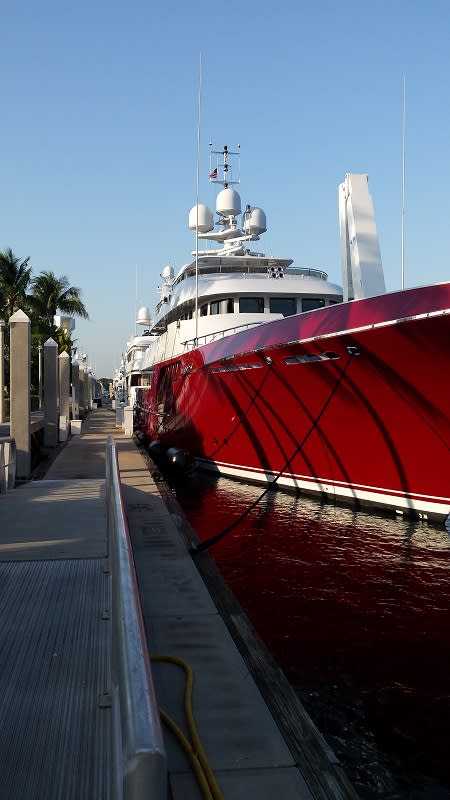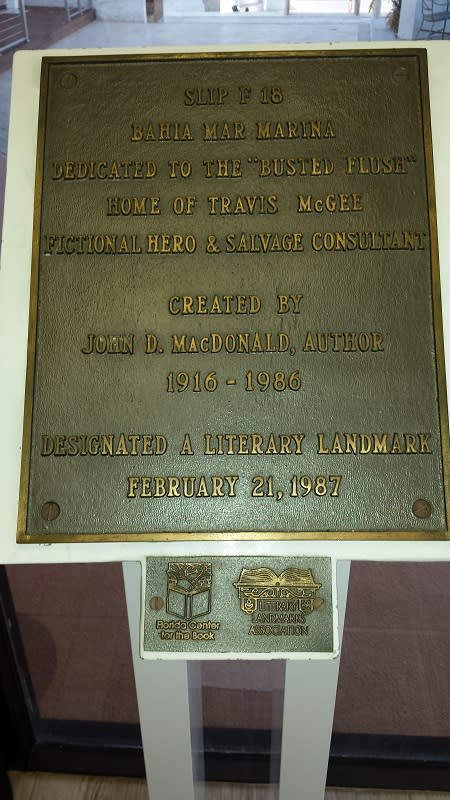 By Amy Wimmer Schwarb The same vessels that troll Florida's waters take on blinking lights, animated characters and other holiday decorations...
By Kara Franker Sailo, a peer-to-peer boat rental company, connects boat renters and owners. It's an online marketplace where people can list,...