By Vanessa Caceres
 
If you want to experience the fruits (and vegetables) of Florida farm life, then look no further than places like Joshua Citrus in DeSoto County.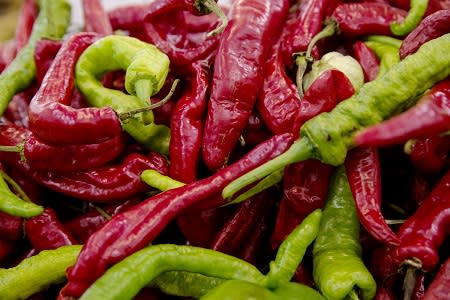 In DeSoto, agriculture reigns, and as you drive its rural roads, you'll pass not only farms but also plenty of cattle, tractors, and trucks loaded with produce items including oranges, tomatoes, watermelons – whatever's in season.
 Here are four ways to enjoy DeSoto County, from the farms to your table:
1. Get your u-pick on at English Lake Farm.
Florida may be best known for oranges, but the state has blueberry and peach crops that are growing in popularity. At Fort Ogden's English Lake Farm, you can bring your family for a u-pick experience, says owner Judy Frederich, who runs the 48-acre farm with her husband, Walter.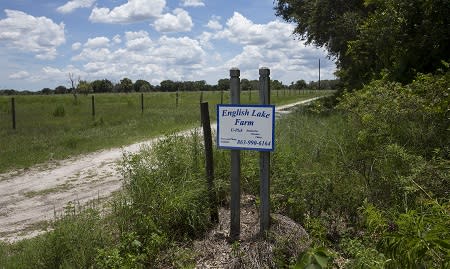 When you visit, the Frederichs will give you a bucket, and you'll pay for how much you've picked. "Families love to come out and bring picnics," says Frederich.
 English Lake also gets a large number of snowbird visitors who gather the farm's fresh fruit before they had back up north.
If you're in DeSoto in the summer, ask the Frederichs about their avocados, which should be ripe for picking.
It's always best to call the farm before you visit, because it's hard to pinpoint just when each fruit's season will begin and end. Blueberries tend to peak in late March and April, but that can vary, as can peach season. And bring your sunscreen, hat, and adult supervision for your little ones, Frederich advises.
2. Get a first-hand look at the citrus business.
The folks at Joshua Citrus (www.joshuacitrus.com) in Arcadia take you behind the scenes at a citrus grove.
"We have a golf cart that we use for grove tours, which are $5. We also can do large group tours," says Lynn Shelfer, who co-owns Joshua Citrus with her husband, Kevin.

During the tour, about 30 minutes, you'll learn about a variety of citrus trees and what it's like to operate a citrus grove. You'll also find out more about how Joshua Citrus got started, which has been in Kevin's family since 1887.
Then make sure to spend some time in the Joshua Citrus store, which sells citrus-based jams, jellies, and soft-serve ice cream.
Of course, you'll want to try samples of their refreshing orange juice, grapefruit juice, and orange-strawberry juice.
"Joshua Citrus is a step back in time when orange groves dominated Desoto County," says Holt Hackney of Austin, Texas, who has visited the grove several times. "Lynn and Kevin have maintained that tradition, embracing guests the moment they step out of the car."
The citrus season in Florida is usually from October to April, and Joshua Citrus is closed for tours the rest of the year. However, you can often find its yummy juice at other local and regional stores, including K&J Homegrown Produce.
3. Have a local-food fest at K & J Homegrown Produce.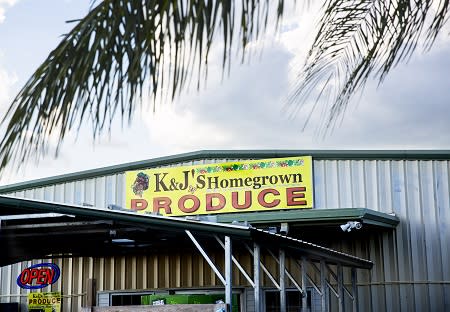 If you want to enjoy home grown Florida food, then stop at Arcadia's K&J Homegrown Produce.

Joanna Fox, along with her husband, Kenny Moore, began their farm market in 2012 with the plan to offer a market with reasonable prices, high quality items, and locally grown food – and, in fact, up to 85 percent of the market's products are from local or state-based places most of the year, Fox says.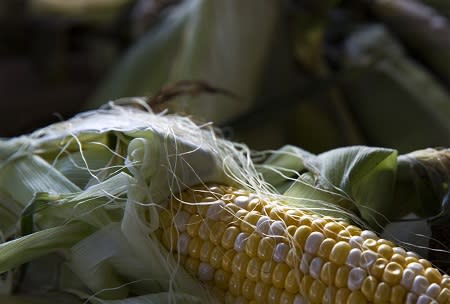 In the winter and spring, the local or regional produce can include strawberries, citrus, peaches, and tomatoes; in the summer going into fall, you'll find watermelon, corn, greens, black-eyed peas, and potatoes.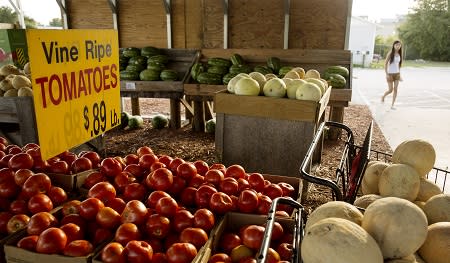 Then there's Dakin Dairy milk from Myakka City, Gator Hammock Cooter Rub (yes, that's the name -- it's a seasoning) from Felda, honey from Goldenrod Apiaries in Orlando, and Nettles' Hog Head & Souse from Tampa—it's basically a mix of pork tongue, ears, and head that's used like a cold cut.
4. Stop off at a pop-up produce stand.
There are plenty of roadside produce stands in DeSoto County where you can buy whatever's in season at the time. The locations and what's sold may change, but you're sure to find vendors eager to fill you in on the fresh stuff.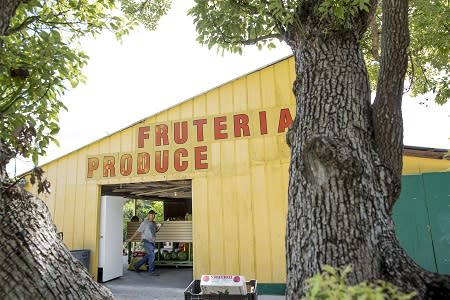 From October to June, Querino Hernandez sells in-season produce in Arcadia at El Rancho Fruteria. His clientele includes migrant workers from Mexico, plus tourists and northerners living in Florida part-time who want fresh produce.

If you visit on the weekends, Hernandez will make delicious-smelling Mexican roasted corn, which is slathered with mayonnaise, parmesan cheese, and seasoning.
Photos by Willie J. Allen Jr. for VISIT FLORIDA