By Kara Franker
 
Want to explore St. Pete and Clearwater Beach by boat? Try StarLite Cruises, a family-owned business that's been around for 30 years.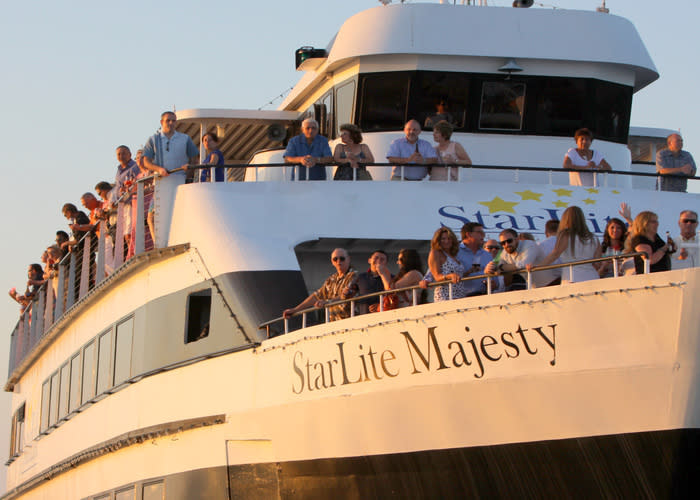 Offering multiple styles of Clearwater Starlite cruises and experiences, there's no better way to explore the crystal-clear waters of the Gulf of Mexico. Choose from upscale dinner yachts and party cruises to dolphin watches and eco tours.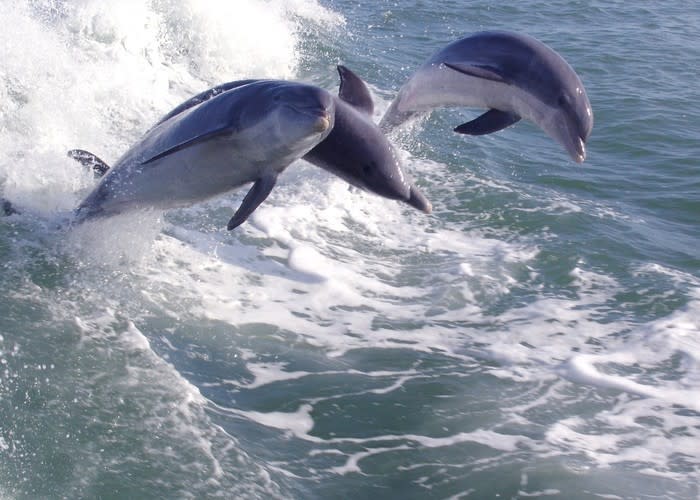 Clearwater StarLite Cruise offers trips for groups and individuals alike, so let's take a close look at some of their options...
StarLite Majesty Dining Yacht of Clearwater Beach: This yacht with three huge decks is the flagship of the StarLite fleet. Take your pick from a lunch or dinner cruise. All meals are served at your table and include two to three courses, depending on the type of ticket you purchase. Groove to live music and entertainment during The Sunday Luncheon Dance cruise.
StarLite Sapphire Dining Yacht of St. Pete Beach: This two-deck yacht is the newest addition the the StarLite flee. Enjoy lunch, dinner and sightseeing cruises. And don't miss the Evening Dinner Cruise, featuring an impressive four-course 10-entrée menu, two dance floors and non-stop entertainment.
Calypso Queen of Clearwater Beach: Get into an island vibe aboard the Calypso Queen. The cruise runs seven days a week and features live entertainment as well as a tropical buffet with specialties like shrimp cocktail, mango-glazed chicken, beef teriyaki and more. Buffet tickets include unlimited free beer, wine, rum punch and soft drinks.
Dolphin Racer of St. Pete Beach: Hold on for a heart-pumping adventure with this cruise. Departing the Corey Causeway location, the Dolphin Racer includes an exhilarating high-speed ride on the Intracoastal Waterway and the Gulf of Mexico. Expect to see dolphins playing in the surf and don't forget to bring your camera. Unlike other dolphin cruises, StarLite guarantees that passengers will see dolphins. And for the rare occasion that no dolphins come to play, customers are offered free passes, which never expire, to cruise again.
Sea Life Safari at Clearwater Marine Aquarium: Experience an education and adventurous trip that includes a 90-minute search for dolphins, sea birds and other marine life as guides narrate the scenic ride to Shell Island. A Marine Biologist from Clearwater Marine Aquarium performs a net pull and passes around sea creatures before releasing them back to their natural habitat. The cruise also stops at a small island for 15 minutes of shelling.
If you go...
For more information and to book your cruise, check out starlitecruises.com.
All photos courtesy of StarLite Cruises.