Ecotourism Activities in Panama City and Panama City Beach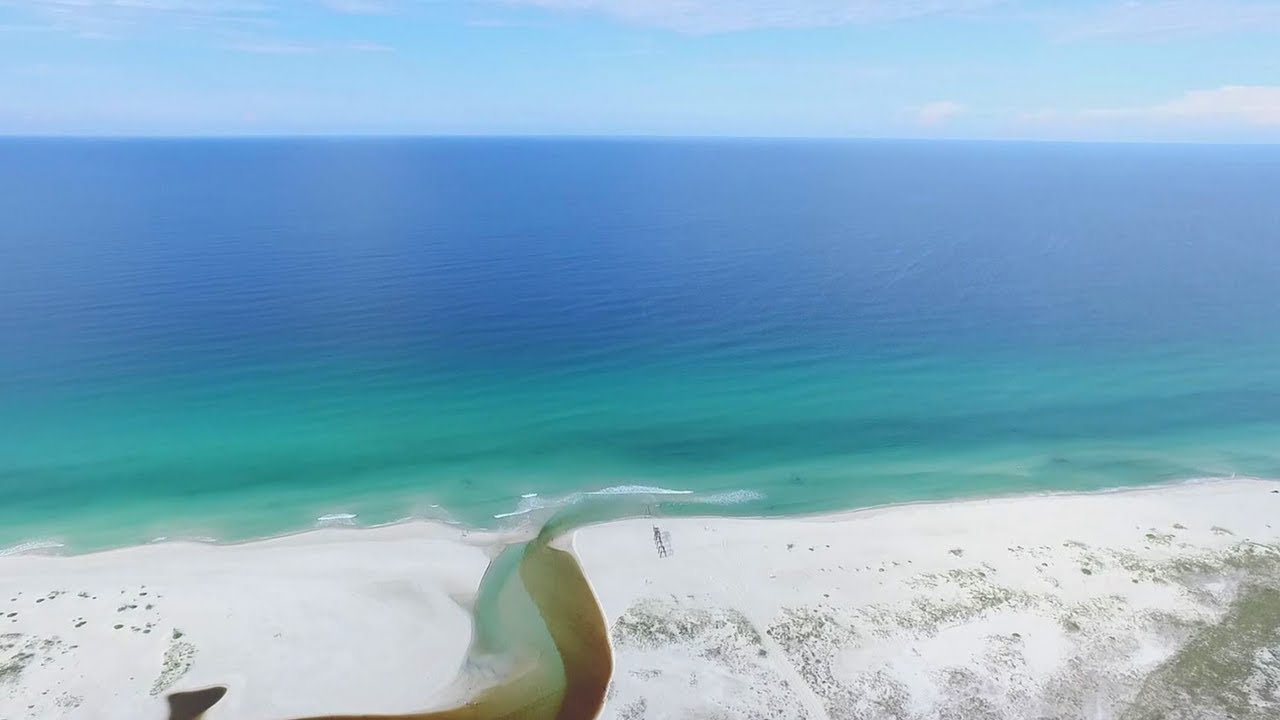 By Julie Landry Laviolette
Pristine white beaches, turquoise waters and protected conservation areas.
You can find it all and more in Panama City and Panama City Beach, Fla., homes to environmental treasures that offer a dazzling array of ecotourism sites and eco-friendly experiences.
Here are some ways to enjoy green travel in Panama City Beach:
ECO-FRIENDLY ATTRACTIONS
With 27 miles of white sand beaches on the emerald Gulf of Mexico, Panama City Beach offers countless ways to experience nature, see wildlife in its natural habitat and have an adventure in ecologically responsible ways.
St. Andrews State Park
Head to St. Andrews State Park, with its five distinct ecological areas, for a relaxing gulf-front shoreline, hiking trails with abundant wildlife, fishing, kayaking, snorkeling and camping.
Camp Helen State Park
Explore Camp Helen State Park's pristine beaches and unique ecosystems with trails through scrub oak forests and one of the largest coastal dune lakes in the world.
ECOLOGICAL ACTIVITIES
Panama City Beach offers a variety of eco-friendly activities that will have you out exploring the clear waters, natural preserves, beaches and parks in a low-impact way.
Diving, Snorkeling
Explore the world beneath Panama City Beach's turquoise waters with a diving or snorkeling experience. Scuba dive one of the historic shipwrecks or artificial reefs scattered throughout the area or snorkel right off the beach.
SUP
Try stand-up paddleboarding (or SUP yoga) on the calm waters of the Grand Lagoon or St. Andrews Bay.
Dolphins
Take an eco-tour and see dolphins in their natural habitat on a dolphin tour.
Sailing
Gather your mates for a sailing adventure to unspoiled Shell Island or an airboat tour of the bayous to see alligators.
Paddles, Tubes
Kayak, canoe, go tubing or enjoy nature photography or birdwatching in diverse ecosystems and waterways.
Circumnavigational Saltwater Paddling Trail
Paddle a segment of the Florida Circumnavigational Saltwater Paddling Trail. The 1,300-mile sea kayaking journey is divided into 26 sections around the state.
Biking
Bicycle the paved trails on the Gayle's Trails network from Frank Brown Park.
Parks
Head to nearby Panama City's parks system for shaded picnic and recreation areas. Experience a free guided walking tour of historic St. Andrews or a self-guided tour of the historic downtown.
FOOD AND DINING
Eat well with a low-environmental impact in Panama City Beach. From fresh catch to locally-sourced, organic fare, you will find plenty to tempt your tastebuds.
Seafood Markets
With a nickname like "Seafood Capital of the South" Panama City Beach is known for its lively seafood markets with an abundance of fresh catch. You'll find just-off-the-boat seasonal catch, including fish, shrimp, oysters and crabs, plus all the seasonings and spices to cook your own waterside feast. Many family-friendly markets also offer cooked local seafood in platters and sandwiches that you can enjoy in down-to-earth surroundings.
Dockside Seafood & Oyster House
Head to Dockside Seafood & Oyster House for Grand Lagoon views, fresh Gulf seafood and ice cold oysters. Chill to live entertainment nightly on the Tiki Deck.
Capt. Anderson's
Check out acclaimed seafood specialist Capt. Anderson's Restaurant & Waterfront Market, which, in addition to dishing up fresh local catch, works with local fishermen and oystermen to preserve natural oyster beds, build artificial reefs and protect fragile coastal ecology.
Organics
Chill out at Lotus Café & Juice Bar at Zen Garden, which offers a health-conscious menu of all-natural and organic smoothies, seafood and chicken, with vegetarian and vegan options. Sister site Wild. Root. Coffee Bar & Apothecary dispenses organic coffee and tea and specializes in nature-inspired gifts like plants, honey and seeds.
Bayou Joe's Marina and Grill
Visit longtime Old Florida classic Bayou Joe's Marina and Grill, which sits on a dock on Massalina Bayou and offers seafood baskets and down-home cooking.
g. Foley's
Enjoy fresh Gulf seafood and hand-cut steaks in g. Foley's casually elegant dining room in Panama City.
Finn's Island Style Grub
At Finn's Island Style Grub, with locations in Panama City Beach and Panama City, chow down on cooked-to-order seafood in tacos, burritos and quesadillas.
Panama City Oyster Trail
In the mood for oysters? Check out the Panama City Oyster Trail of local eateries featuring oysters on the half shell and in po-boys, platters and other creations.
Markets
Drive over to Rosemary Beach for 30A Farmers Market for fresh fruits and veggies, homemade products and organic dog treats or to the Saturday-only Market at St. Andrews for local vendors on the lovely boardwalks of the Yacht Basin.
ECO-FRIENDLY TRANSPORTATION
Getting around the area in a green way is easy in sunny Panama City Beach.
Trolley
Hop on the Bay Town Trolley weekdays from 6 a.m. to 8 p.m. for public bus transportation from Panama City to Panama City Beach, as well as to major shopping centers.
Ride Sharing
Use a ride-sharing company such as Uber and Lyft.
Rentals
If you yearn for the wind in your hair, bicycles, street-legal golf carts, mopeds, trikes and covered trailers are available to rent to explore local trails and roadways.
ECO-FRIENDLY LODGING
Earth-friendly lodging in Panama City Beach can run the spectrum from luxurious resorts that have pledged to conserve resources to relaxing campgrounds under graceful tree canopies or with Gulf-front access. Do your part by reusing linens and watching your personal water consumption and energy use.


If you want to keep your car travel to a minimum, ecotourists have their choice of beachfront homes where one can step right on the warm sand to watch the sunrise or go for an evening swim in the Gulf.
Florida Green Lodging Program
The Florida Green Lodging Program has certified the Wyndham-Emerald Beach Resort, Sheraton Panama City Beach Golf & Spa Resort and the Holiday Inn Panama City as green lodging that make a voluntary commitment to conserve and protect Florida's natural resources. Find an interactive map here.
Camping
If you prefer to sleep under the stars, there are plenty of campsites in parks and close to the beach, often with bathrooms and laundry facilities. St. Andrews State Park offers campsites with electricity, water, picnic tables and grills. A primitive camping area for groups is equipped with water, a portable toilet, a fire ring and picnic tables.
VOLUNTOURISM

Ready to volunteer your time to preserve ecosystems, restore reefs or to help rehabilitate injured wildlife? Do your part with these projects:
Bay County Artificial Reef Association
The Bay County Artificial Reef Association works to create artificial reefs and fishing habitats. The group is readying the ship El Dorado, which was heavily damaged in Hurricane Michael in 2018, to deploy as an artificial reef. It is also seeking donations for the Glenn and Bubba Cooper Memorial Reef to create an artificial reef to improve area fishing and diving. 
ReTreePC
Hurricane Michael destroyed most of Panama City's lush tree canopy in 2018. ReTreePC is leading the charge to plant 100,000 trees by 2025.
Gulf World Marine Institute, Inc.
Gulf World Marine Institute, Inc. works with long-term volunteers for sea turtle rehabilitation, stranded animal response, clean ups and other efforts. If you want to leave a lasting contribution, you can donate $25 or more to Adopt a Sea Turtle through the Gulf World Marine Institute at Gulf World Marine Park.
Operation Clean Sweep
Operation Clean Sweep is modeled after the "Adopt a Highway" program to encourage volunteers to select a zone or a few streets to keep free of debris. Supplies are provided and garbage bags are picked up after the cleanup.
Friends of Camp Helen
Pitch in with Friends of Camp Helen to help the state park with preservation, restoration and improvement.
Explore Panama City Beach's relaxing beaches, parks and conservation areas to find an ecotourism experience of a lifetime.