Experience Zero Gravity Aboard Fat Albert in Pensacola
By Lauren Tjaden

I wasn't worried about my flight in the Blue Angels' C-130 – also known as the Fat Albert experience - until I started hearing murmurs that it would be "pretty intense." Murmurs that we would be pulling a lot of Gs and that I might want an airsick bag. Or maybe two. And that if I got sick I should hold the bag shut or its contents would take flight in this zero gravity flight in Florida.
I had been invited to fly in the famed U.S. Navy Flight Demonstration Squadron's huge cargo plane – affectionately dubbed 'Fat Albert' – with other members of the media while it was performing in the Pensacola Beach Airshow. I love flying and I love the Blue Angels, so you can bet your rudders I glided up to Pensacola in record time for the Fat Albert zero gravity flight.
How crazy was the Fat Albert experience?
Some of it was fairly sedate, like when we opened the cargo door and soared over Pensacola Beach. But when we'd go negative anything that wasn't glued down would rocket into the air and then smash down. I was too busy trying to keep my lunch in my stomach to do much filming, but Mike B. from Visit Pensacola very kindly shared his footage.
See the insanity for yourself!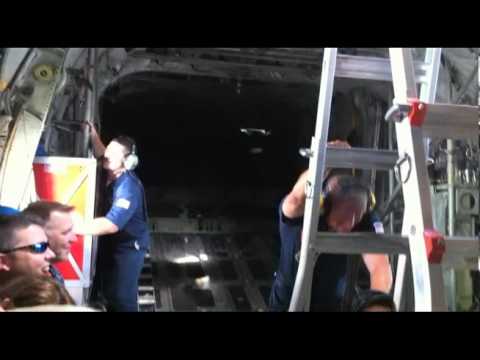 Zero Gravity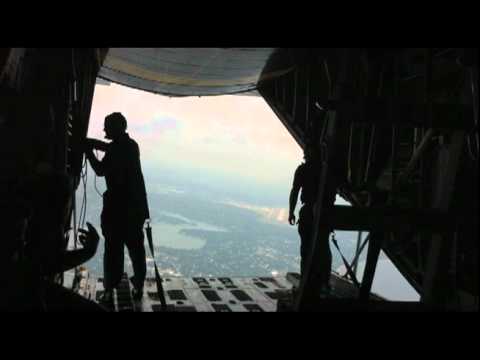 Flying with the cargo door open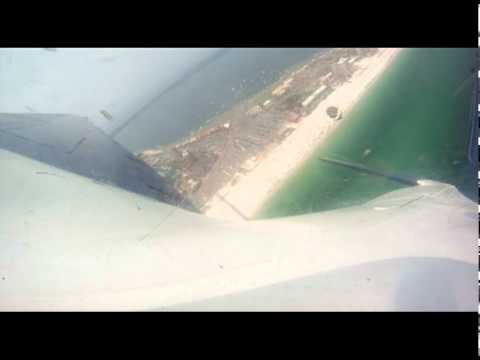 Riding inside the bubble

And guess what? I didn't even get sick! (I admit, it was close.)

I can't guarantee you a ride on Fat Albert Airlines, but you can watch the Blue Angels in action, which is one of the best free things to do in Pensacola. You don't need to wait for an airshow to soar into town, either. Just wing over to the viewing area, located on the Museum Flight Line behind the National Naval Aviation Museum in Pensacola, for one of their regular practices.
You can view their practice schedule online. Following most of the Wednesday practices, you can snag an autograph from members of the Blue Angels inside the Museum – and maybe ask them a question or two of your own.
A Few Reasons You Should Watch the Blue Angels Perform
They fly as close to each other as 18 inches in their F/A-18 Hornets. Imagine, just driving that close to someone would be risky.
They perform vertical rolls at a mind-boggling 15,000 feet.
Even more mind-boggling, they perform oh-so-low sneak passes at 50 feet.
They fly as fast as 700 mph. That's just under Mach 1.
They fly as slow as 120 mph – quite a speed range.
Because they're the best, anywhere, anytime, and you've never seen anything so inspiring or beautiful.
A Few of the Reasons You Should Visit Pensacola
Wide, white-sand beaches nestled against the gulf's emerald-colored waters. Pensacola Beach parking is free.
The National Naval Aviation Museum, which is fascinating and huge. It lets you get up-close and touch many of the planes – and even climb in some of them. Admission is free.
A boatload of water sports, like parasailing and jet-skiing
Shopping and dining
A historic downtown, complete with charming brick streets, restaurants, boutiques and nightlife
Fort Barrancas. Besides boasting a fascinating history, the fort is a photographer's dream. It also boasts free admission.
Fabulous canoeing and float trips, for instance, at Adventures Unlimited in nearby Milton

Abundant nature and wildlife