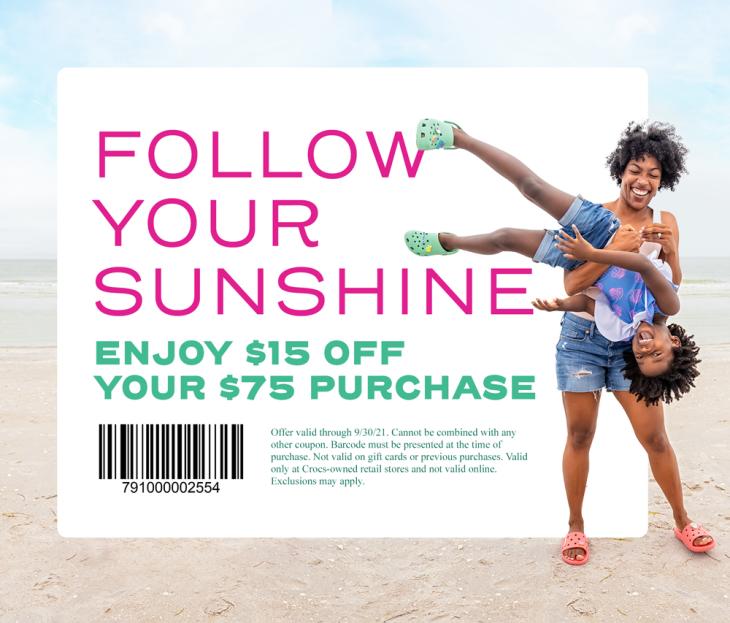 The Florida outdoors is all-inclusive: 
Come as you are.
In a pair of Crocs, you and your family can step into colonial history in America's oldest city, and just as easily walk Sanibel's shores to scan for seashell treasures.
Sanibel Island, located along the Gulf of Mexico just a short drive from Fort Myers, is justly famed for its sunsets, lighthouse and luxurious resorts.
By far, the most popular activity on Sanibel Island is shelling – you barely can walk a step on the beach without indulging in the so-called "Sanibel Stoop" to search for shells.
But there is so much else to do on Sanibel Island – fine accommodations, luscious dining (seafood, of course!), fishing, boating, and just plain relaxation, a chance to get away from the hurly burly, a chance to draw closer to nature.
A Historic vacation in St. Augustine
St. Augustine's rich heritage makes the city and its surroundings a unique getaway for visitors.
Founded in September 1565 by Don Pedro Menendez de Aviles of Spain, St. Augustine is the longest continually inhabited European-founded city in the United States – more commonly called the "Nation's Oldest City."
Visit St. Augustine and dive into more than four centuries of history that owes much to the Spanish and English, to Greeks and Native Americans and African Americans.
Stroll the narrow lanes, enter the many museums, visit landmarks such as Castillo de San Marcos, Ponce de Leon's "Fountain of Youth," and the Oldest Wooden Schoolhouse.
St. Augustine – a place for history buffs and everyone else.